Outsourcing Program
If you have too many Environmental Compliance tasks on your plate and not enough time, resources or expertise, it may be time to start using M3V Environmental Outsourcing Services.
Here are some of the advantages of M3V Environmental Outsourcing Services:
Save time and money
Use this service on an AS-Needed basis
No long term, or contract, commitment
Stay focused on the core business
No supervision or employee training needed
Can work with your present environmental staff. Your staff does not need to have a high level of expertise in specialty domains such as air emission calculations, permit applications, chemical inventory, reporting to EPA databases, etc., because we do!
M3V's Environmental Outsourcing program guarantees compliance with the federal and state environmental rules and regulations that apply to a client's facility! That's right - as long as a client's facility and staff act according to compliance guidance recommendations listed in the Environmental Outsourcing Program created by M3V and the client, the facility's compliance is guaranteed.
That means that, if a facility is found to be out of compliance by the state or the federal agency for items covered under the Environmental Outsourcing Guarantee, M3V will correct the violations and assume responsibility for any assessed fines against your facility. M3V is not responsible for compliance on items not listed in the final Environmental Outsourcing agreement, as signed by M3V and the facility, or compliance on items where the facility failed to follow M3V's compliance guidance recommendations.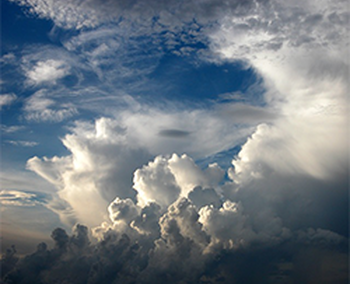 Services and solutions
M3V can assist clients with their permitting and compliance needs. M3V provides services in the following areas:
Tracking applicable regulatory developments
Obtaining requisite environmental permits for existing and new operations.
Preparing and filing required environmental reports.
Representing the client during agency inspections and meetings
Typical Environmental Outsourcing Services
Complete Environmental Management Outsourcing (CEMO)
Completing and filing environmental reports such as Air permit compliance certifications, air emission inventories, Tier II, Form R or TRI, etc.
Environmental auditing
Inspections for Air Compliance, Spill Prevention, Storm water discharges, Hazardous waste handling
Employee training for Hazard Communication, SPCC, Storm water, Hazardous and Universal waste
Maintenance of environmental databases
Compliance with discharge permits
Read our article 6 Reasons Why Our M3V Environmental Outsourcing Program Helps You Achieve Your Goals for a full list of program benefits and environmental services offered in our program
To assist clients with the management of environmental compliance, M3V begins with a comprehensive environmental audit. Our staff conducts a comprehensive review of the operations and manufacturing processes at the client's facility to assess its compliance with applicable federal, state and local environmental laws and regulations permit terms and conditions.
The audit covers compliance with environmental laws and regulations implemented under the authority of the Clean Air Act, the Clean Water Act, the Resource Conservation and Recovery Act, the Emergency Planning and Community Right-to Know Act (SARA Title III), the hazardous substance release reporting requirements of the Comprehensive Environmental Response, Compensation, and Liability Act, and the Toxic Substances Control Act.
This work is prepared in accordance with State Audit Privilege Statute, which pertains to Voluntary Environmental Audits. In accordance with this policy, each document prepared during the audit is marked as Environmental Audit Report; Privileged Document.
All information reviewed and collected in regards to this audit is treated as strictly confidential, and, if requested, all field notes and supporting documentation related to the audit can be returned to the client's facility at the conclusion of the audit report. A draft of the final report is presented to the client within two weeks of audit completion.